Download first single Chalk On Slate
Download free single "Chalk on Slate" and sign up to the e-newsletter.
---
New album – The History Effect
Tarmac Adam is the studio creation of songwriter Matt O'Donnell and multi-instrumentalist Steve Paix with Rueben Alexander (drums), Nick Seymour (bass) and Josh Barber (percussion). Tarmac Adam's new album "The History Effect" is available now!
---
New video clip – Chalk On Slate
7 November, 2013
Designed and animated by the wonderful Melbourne-based animator – Rob Stephenson, filmed by good man John Carter.
---
10th anniversary of Handheld Torch
11 October, 2013
October 2013 marks the 10th anniversary of Tarmac Adam's debut record, Handheld Torch. With Nick Seymour and the late-lamented Paul Hester of Crowded House on board, this album still stands the test of time. 

Too Much Time, described as 'reminiscent of the best XTC' – Canberra Times, was the second single off the record and we've made it available as a free download here:
---
Tarmac Adam Extended Interview
19 July, 2013
Find out about the making of The History Effect, Matt's inspiration behind the songs, Steve's production ping pong and Nick's take on post-modernism in Tarmac Adam's extended interview.
---
New video clip – Giving It Back
19 May, 2013
Directed by Oz Smith and Steve Paix, with animation designed by Smith, check out our new music video featured on Blurt Magazine.
---
New video clip – You As Me
29 March, 2013
Filmed in Melbourne, Australia, our new music video 'You as Me' was premiered exclusively on the Huffington Post.
---
Mess and Noise interview
28 March, 2013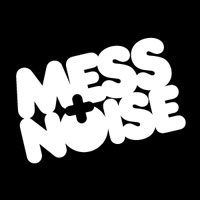 Matt takes the Mess and Noise 'Citizenship Test' answering questions about his favourite local acts, who he has been listening to recently etc. He also discuss the 10 year gap between albums and the Crowded House connection.
---
The History Effect album review
21 March, 2013
"That dream-like quality is all over this album, with O'Donnell's light tenor doing wonders on the melodic 'Giving It Back.'" – powerpopaholic.com
---
The History Effect album review
5 March, 2013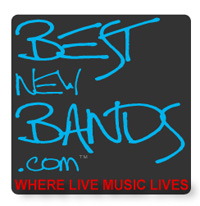 "That's what differentiates O'Donnell as a songwriter from some of his contemporaries. His words and thoughts are the type that any person can relate to because they touch on emotions that are common to every person…"
- BestNewbands.com
---
The History Effect album review
20 February, 2013
"…  lush and lovely throwback to an era when shimmering guitar lines, ticking percussion and some sweet vocal interplay… are all that's required or desired…"
- directcurrentmusic.com
---
The History Effect album review
17 February, 2013
"… the lush arrangements bring to mind Deacon Blue, Aztec Camera and the Smiths to some extent, in that they're all dreamy and desirable." – nodepression.com
---
The History Effect album review
2 February, 2013

The History Effect is Top Pick on Baby Sue who say it's "wonderfully warm and vibrant modern pop".

---
Rolling Stone features track Bygones
29 January, 2013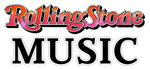 Free download of "Bygones" available at RollingStone.com.
Matt O'Donnell describes the track "Bygones" as "a song about letting go and moving on, of not being trapped by your past, letting bygones be bygones."
---